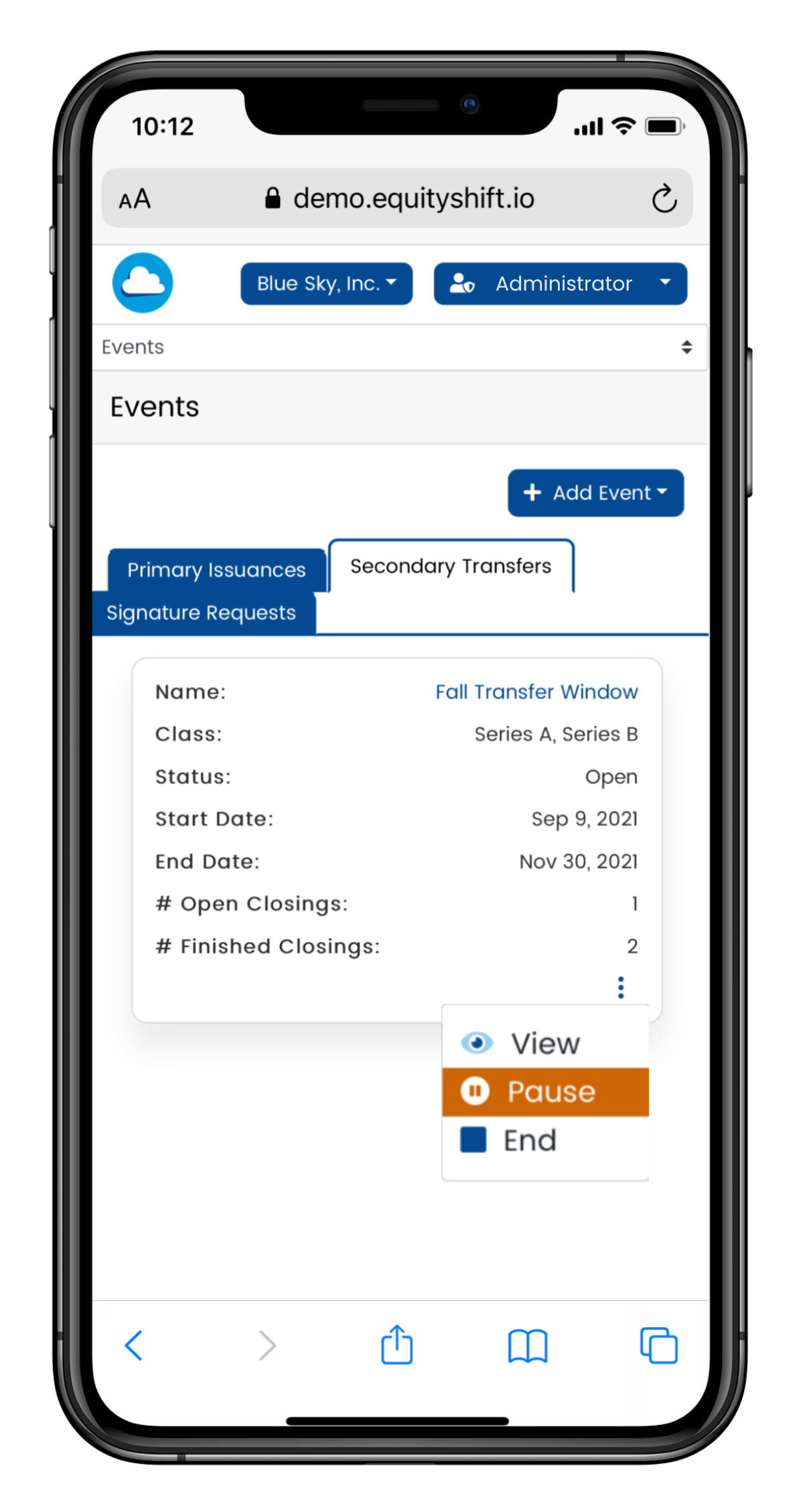 Complete digital control.
We combine workflow automation and transactional capabilities to unlock secondary liquidity for private companies at any stage of growth.
Equity Shift automatically handles approvals, counterparty participation, legal disclosures, contracts, payments, closing, and post-transaction settlement.
You can start, pause, and end events with ease,
then sit back as your ownership ledger updates itself.